Group introduction
Message from the President
"IMS: loving and loved" is our basic philosophy.
The IMS Group began operations in March 1956 with the opening of a 5-bed clinic in Itabashi-Azusawa.
For 65 years since then, we have continued to provide medical and nursing care services as a hospital and facility trusted by the local community and valuing the feelings of gratitude that the community has raised so that patients and their families can receive medical care with peace of mind. At present, as a comprehensive medical and welfare group with a total of 12,610 beds, we are striving to provide high-quality medical and nursing care. The group's name, IMS (Itabashi Medical System), reflects the Group's passion for local medical care and its commitment to providing high-quality comprehensive medical and nursing care services as well as safe and secure medical care.
The environment surrounding medical care, including the health care system and social conditions, is constantly changing. Against this backdrop, the IMS Group will continue to evolve toward the ideal of medical care and nursing care, and all employees will continue to provide medical care and nursing care that will delight patients and users based on the basic principle of "IMS that is loved and loved.".
Tetsuya Nakamura President
Group Philosophy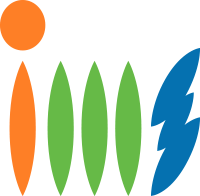 IMS:Loving and Loved
~Calling for medical treatment and health care gratifying to patients~
IMS基本方針
Providing the required medical treatment and health care quickly and safety, to all
Facilities that provide reassuring medical treatment and health care on an equal basis
Providing medical treatment and health care closely tailored to local residents and local medical facilities
Being aware of our role as health care providers, and educating ourselves in improved technologies
Sound management aimed at providing advanced medical treatment and health care
About IMS
The Origin of the IMS Logo
The basic motif is a design based on the image of a "boat," and it is a medical treatment that values relationships between people and relationships of trust.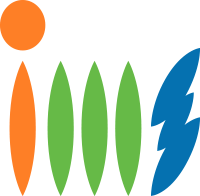 [I] ... ITABASHI's "I" means "love", "meeting", "meeting" and "EYE" and expresses the human figure.
[M] ... MEDICAL's "M" represents how people involved in medical care (doctors, staff, etc.) put their hands on patients.
[S] ... SYSTEM's "S" stands for cooperation, cooperation, and mutual support among medical staff
In the hope that CMS (IMS, TMG and AMG) will develop together, we have used three group colors.

The IMS logo shows that there are ships facing in various directions, but the circle in the "i" part is compared to the target, and that all of us will be united toward that circle (= target).

Copyright © 2015-2021 ITABASHI MEDICAL SYSTEM All Right Reserved.